Jingling all the way on a bottomless, boozy sleigh!
Broussard's, making the holidays fabulous! When all you want is a little show for Christmas, the Southern Barbitchuates will reveal it…Come see Monalot Fontaine, Gia Giovanni, Sable Nicole Starr, and your M.C. – Poodle.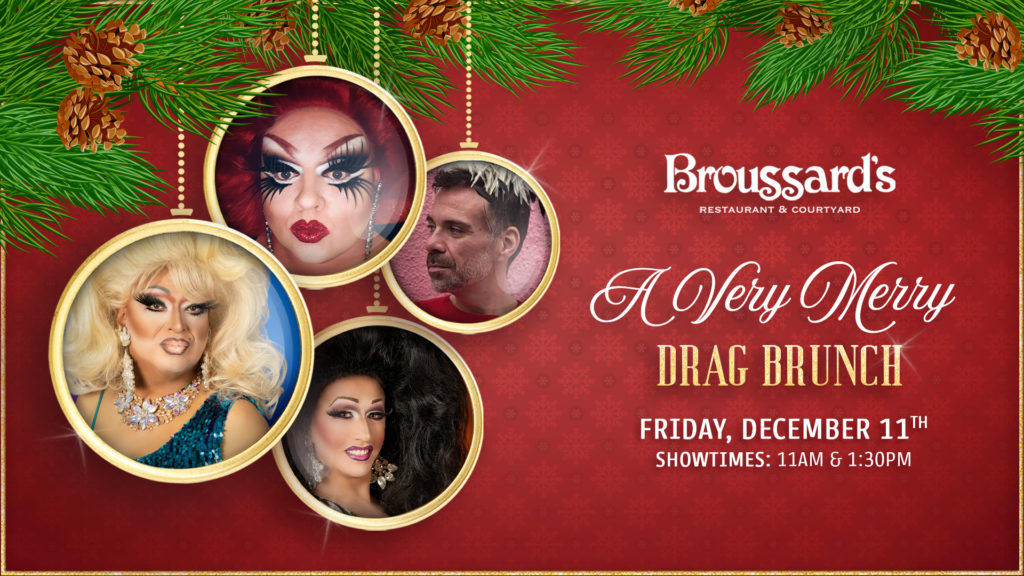 WHEN: Friday, December 11th
SHOWTIMES: 11am and 1:30pm
WHERE: Broussard's Restaurant & Courtyard, 819 Conti Street
MENU: $50 three course prix fixe meal, tax and gratuity not included.
Enjoy a delicious prix fixe meal to keep your taste buds merry while enjoying the show, plus sip specialty cocktails and bottomless mimosas and poinsettias.
The Sleigh Queen – Red Wine, Triple Sec, Orange, Fresh Fruit, Star Anise, Clove, and Cinnamon. Served hot!
Milk and Cookies – Bourbon, All Spice Dram, Cream, Vanilla, and Cookie Crumble.